ΑΡΧΙΤΕΚΤΟΝΕΣ ΚΑΒΑΛΑΣ ΑΡΧΙΤΕΚΤΩΝ ΑΡΧΙΤΕΚΤΟΝΑΣ ΑΡΧΙΤΕΚΤΟΝΕΣ ΚΑΒΑΛΑ ΜΕΛΕΤΕΣ ΑΝΑΚΑΙΝΙΣΗ ΑΝΑΚΑΙΝΙΣΕΙΣ ΜΕΛΕΤΗ ΜΕΛΕΤΕΣ ΔΙΑΚΟΣΜΗΣΗ ΔΙΑΚΟΣΜΗΣΕΙΣ ΠΩΛΗΣΗ ΔΙΑΜΕΡΙΣΜΑΤΩΝ ΠΩΛΗΣΕΙΣ ΔΙΑΜΕΡΙΣΜΑΤΩΝ
Our office can handle any type of design and supervision of a building project. Living or working in a pleasant environment is very important for everyone. With our expertise and continuous updating on new decorative trends, styles and construction materials, we are able to reform any space according to your needs and dreams. You give us the guidelines and we suggest solutions according to your personality and way of life. Our main goal is to help you decide on design and construction materials. We accomplish that by looking at our photo galleries from previous projects, and from books we have at our office library. After thorough market research, exchange of views and ideas we will end up in the most likely design for your space. We work together in order to provide you with the best possible solution.
Some of our renovation projects are::
Restaurant renovation.
Home apartment into a doctor's office. (Gastroenterologist, gynecologist, pathologist, orthopedic, urologist, microbiologist).
Old restaurant into children's place.
Home apartment into a lawyer's office.
Renovation of home apartments.
Jewelry store.
Home apartment into an accountant's office.
Pet shop.
Old warehouse into medical radiology center.
Home apartment into a notary's office.
Photographer's shop renovation.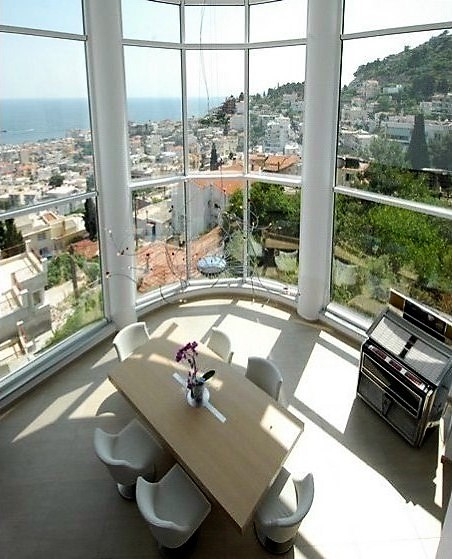 ΑΡΧΙΤΕΚΤΟΝΕΣ ΚΑΒΑΛΑΣ ΑΡΧΙΤΕΚΤΩΝ ΑΡΧΙΤΕΚΤΟΝΑΣ ΑΡΧΙΤΕΚΤΟΝΕΣ ΚΑΒΑΛΑ ΜΕΛΕΤΕΣ ΑΝΑΚΑΙΝΙΣΗ ΑΝΑΚΑΙΝΙΣΕΙΣ ΜΕΛΕΤΗ ΜΕΛΕΤΕΣ ΔΙΑΚΟΣΜΗΣΗ ΔΙΑΚΟΣΜΗΣΕΙΣ ΠΩΛΗΣΗ ΔΙΑΜΕΡΙΣΜΑΤΩΝ
Welcome
Welcome in our site and thank you in advance for your time..  By clicking in our photos you can browse in our built project in the region of NothernGreece, while by reading our text you can be informed about:
Who we are.
Our architectural approach in creating space.
The cost of a Building Permit.
Construction of a single house. What are the phases and cost by using case studies with specific home standards.
Where we are located.
Mechailidis George
Tsiampousi Ioanna
Architects
Venizelou 30 65403 Kavala
+30 2510 23.30.89
+30 6944 61.42.14
+30 6942 06.52.88
viema2@otenet.gr
iotsia1@otenet.gr
© 1999- 2023 M&T architects, G. Mechailidis - Ι. Tsiampousi