ΑΡΧΙΤΕΚΤΟΝΕΣ ΚΑΒΑΛΑΣ ΑΡΧΙΤΕΚΤΩΝ ΑΡΧΙΤΕΚΤΟΝΑΣ ΑΡΧΙΤΕΚΤΟΝΕΣ ΚΑΒΑΛΑ ΜΕΛΕΤΕΣ ΑΝΑΚΑΙΝΙΣΗ ΑΝΑΚΑΙΝΙΣΕΙΣ ΜΕΛΕΤΗ ΜΕΛΕΤΕΣ ΔΙΑΚΟΣΜΗΣΗ ΔΙΑΚΟΣΜΗΣΕΙΣ ΠΩΛΗΣΗ ΔΙΑΜΕΡΙΣΜΑΤΩΝ ΠΩΛΗΣΕΙΣ ΔΙΑΜΕΡΙΣΜΑΤΩΝ
Building design & supervisionς 
Our office can handle any type of design and supervision of a building project. We are able to design, supervise and contract single houses, multi unit house complexes, office buildings, multi stories apartment buildings, reconstruction of old buildings, decoration of houses, offices, restaurants etc. Our main goal is to provide our clients with buildings of high living standards.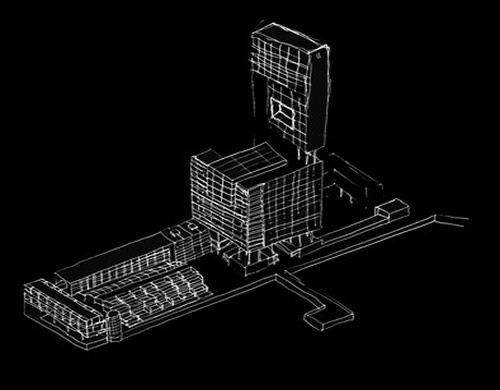 We accomplish this by combining classical and modern approaches in our design process. Key role in this procedure has the owner-habitat of the building we design. We recognize that everyone is different, so our service is tailored to your specific needs and tastes. Together we can design your dream home. Once we figure out the design and finish with all the paperwork needed to get the building permit we start the construction of the building. We are responsible for your building from start to finish. During the construction process you will be getting full progress reports, including photographs or videos by email, so that you are kept up to date with the progress of your construction in your absence.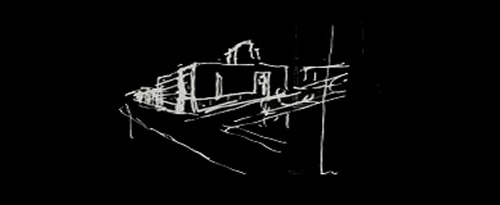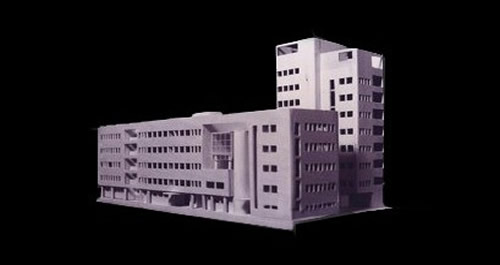 We manage the day-to-day activity on the job, including safety, quality control, payments and adherence to the schedule.
During the building process we want you to be relaxed and at ease. We accomplish that by signing a construction contract with you.  The construction contract guarantees the following:
A fixed budget from the beginning.
A 10 year construction guarantee.
Delivery of the building within 12-14 months.
Insurance of the building against third party risks
Thanks to our 20-year experience in the construction business, we can guarantee the quality of the construction and a professional collaboration.  Our office has designed and built more than 50,000 square meters of spaces of all types in the regions of Kavala, Xanthi and Drama.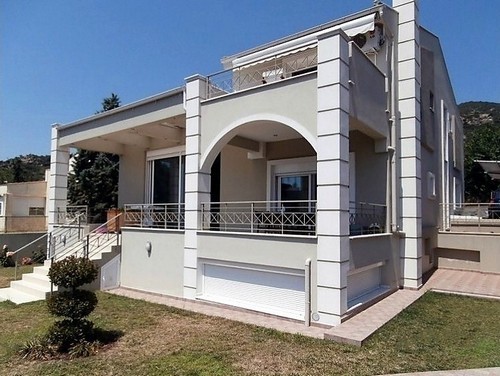 ΑΡΧΙΤΕΚΤΟΝΕΣ ΚΑΒΑΛΑΣ ΑΡΧΙΤΕΚΤΩΝ ΑΡΧΙΤΕΚΤΟΝΑΣ ΑΡΧΙΤΕΚΤΟΝΕΣ ΚΑΒΑΛΑ ΜΕΛΕΤΕΣ ΑΝΑΚΑΙΝΙΣΗ ΑΝΑΚΑΙΝΙΣΕΙΣ ΜΕΛΕΤΗ ΜΕΛΕΤΕΣ ΔΙΑΚΟΣΜΗΣΗ ΔΙΑΚΟΣΜΗΣΕΙΣ ΠΩΛΗΣΗ ΔΙΑΜΕΡΙΣΜΑΤΩΝ
Welcome
Welcome in our site and thank you in advance for your time..  By clicking in our photos you can browse in our built project in the region of NothernGreece, while by reading our text you can be informed about:
Who we are.
Our architectural approach in creating space.
The cost of a Building Permit.
Construction of a single house. What are the phases and cost by using case studies with specific home standards.
Where we are located.
Mechailidis George
Tsiampousi Ioanna
Architects
Venizelou 30 65403 Kavala
+30 2510 23.30.89
+30 6944 61.42.14
+30 6942 06.52.88
viema2@otenet.gr
iotsia1@otenet.gr
© 1999- 2023 M&T architects, G. Mechailidis - Ι. Tsiampousi